ORDER NO. 106190
| | |
| --- | --- |
| Order number | 106190 |
| Item designation | CES-AP-CL2-CH-L10-106190 |
| Gross weight | 0,405kg |
| Customs tariff number | 85365019 |
Non-contact safety switch CES-AP-CL2-…, flying lead, PVC
Safety switch with integrated evaluation electronics
No series connection
Short circuit monitoring
2 safety outputs (semiconductor outputs)
Door hinge left
Category 4 / PL e according to EN ISO 13849-1
Connecting cable PVC, 10 m, flying lead, 6-core
Multicode
Two safety screws M4x14 included
Short circuit monitoring
The switch generates its own clock signal on the output lines OA/OB.
Pay attention to this aspect when connecting to control systems and relays.
Multicode evaluation
Every suitable actuator is detected by the switch.
Category according to EN 13849-1
Due to two redundantly designed semiconductor outputs (safety outputs) with internal monitoring suitable for:
Category 4/PL e according to EN 13849-1
Important: To achieve the stated category in accordance with EN ISO 13849-1, both safety outputs (OA and OB) must be evaluated.
LED indicator
| | |
| --- | --- |
| STATE | Status LED |
| DIA | Diagnostics LED |
Additional connection
| | |
| --- | --- |
| OUT | Monitoring output (semiconductor) |
Approach directions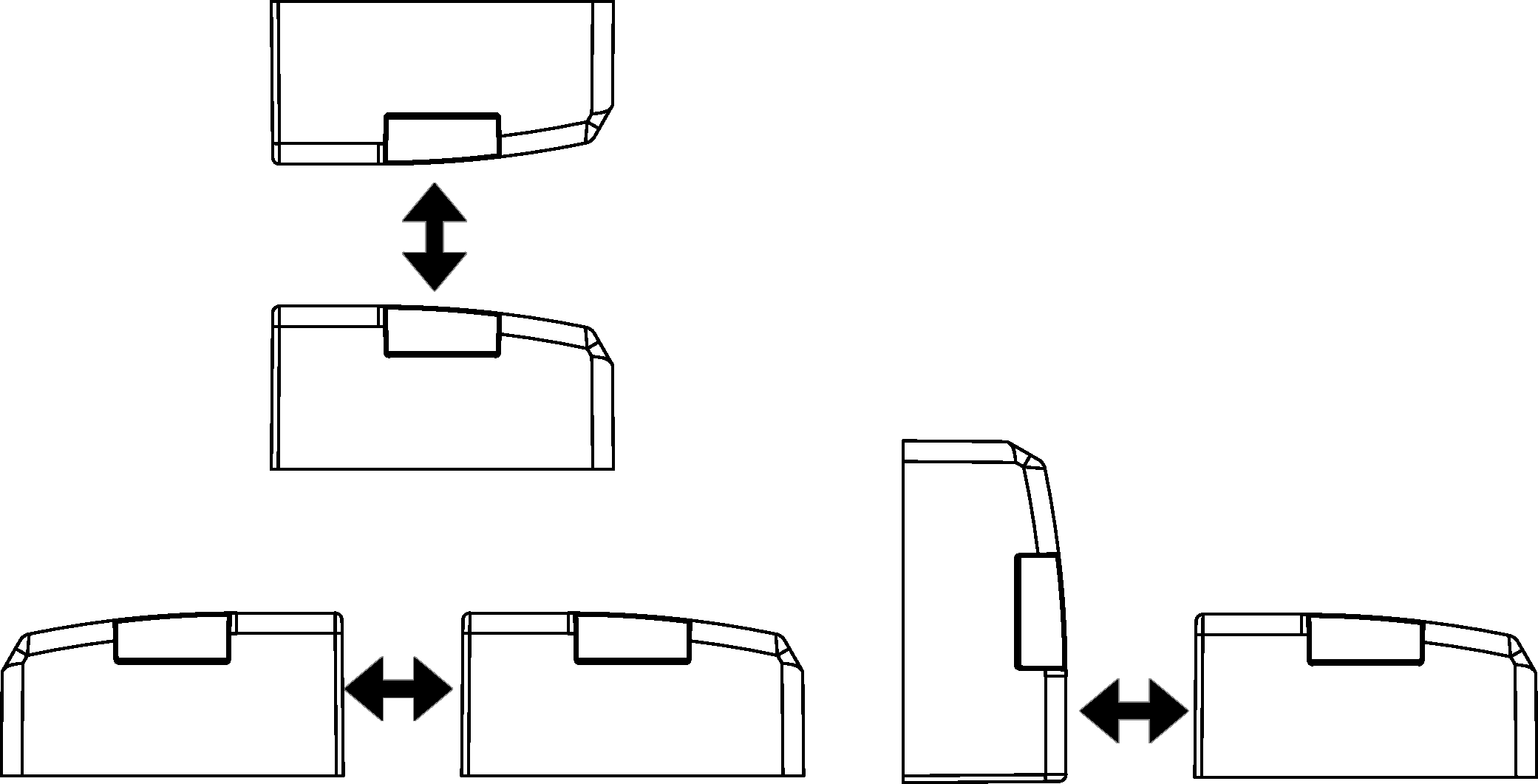 Typical actuating range
(Actuator CES-A-BLN… in conjunction with safety switch CES-AP-C.2-… in case of mounting on plastic)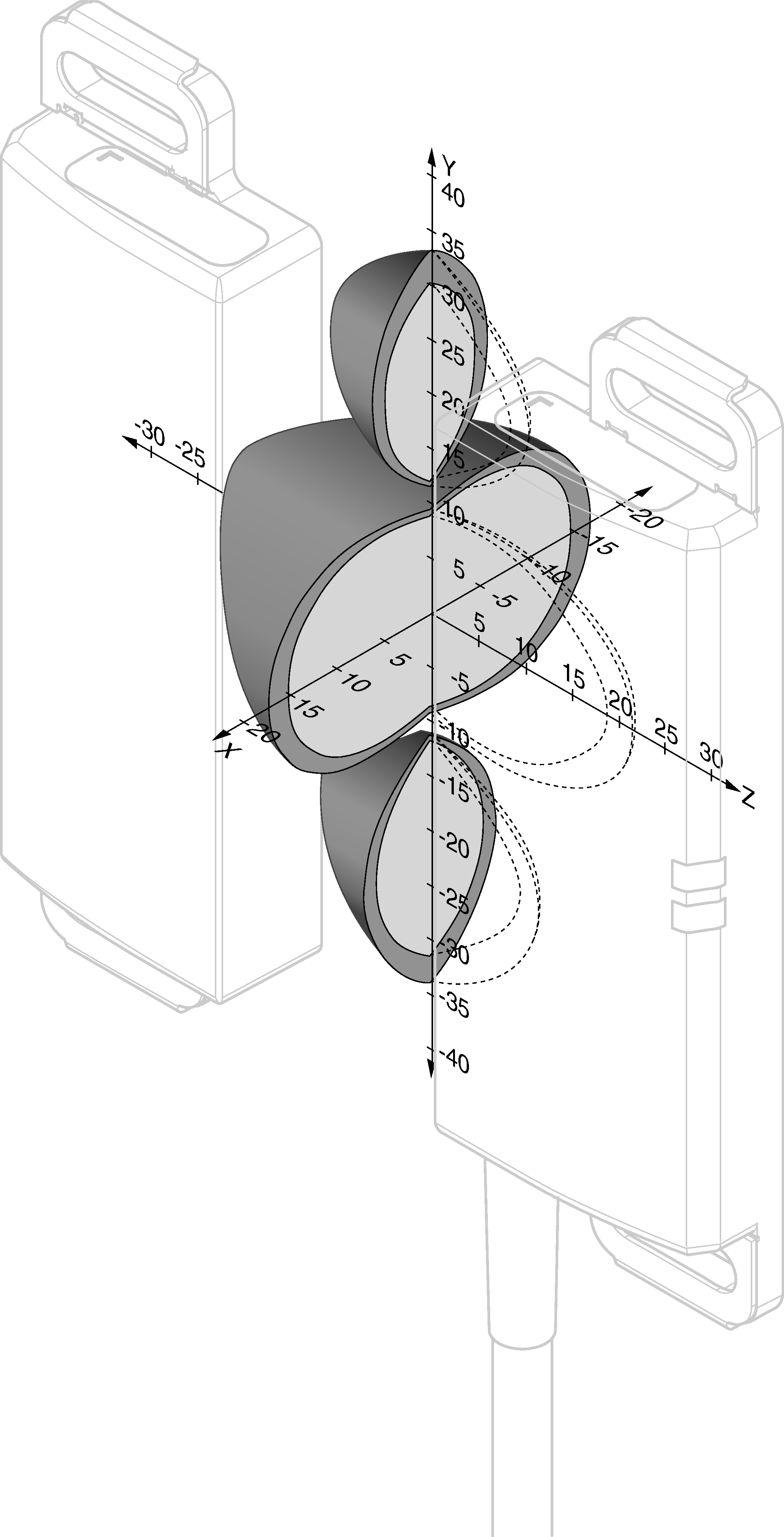 For a side approach direction for the actuator and safety switch, a minimum distance of s = 6 mm must be maintained so that the actuating range of the side lobes is not entered.
Attention:
The actuating range may vary depending on the substrate material and installation situation.
Terminal assignment
| Designation | Function | Connecting cable conductor coloring |
| --- | --- | --- |
| UB | Power supply, DC 24 V | BN |
| FO1A | Safety output, channel 1 | WH |
| 0V | Ground, DC 0 V | BU |
| FO1B | Safety output, channel 2 | BK |
| OUT | Monitoring output | GY |
| – | n.c. | PK |
Work area
| | |
| --- | --- |
| Repeat accuracy R | |
| according to EN 60947-5-2 | <= 10 |
Electrical connection ratings
| | |
| --- | --- |
| Current consumption | max. 30 mA |
| Fusing | |
| external (operating voltage) | 0.25 … 8 A |
| Rated insulation voltage Ui | 75 V |
| Rated impulse withstand voltage Uimp | 1.5 kV |
| Operating voltage DC | |
| UB | 24 V DC -15% … +15% regulated, residual ripple < 5% |
| Turn-on time | |
| Safety outputs | max. 300 ms |
| EMC protection requirements | according to EN IEC 60947-5-3 |
| Utilization category | |
| DC-13 | 24V 150mA |
| Risk time according to EN 60947-5-3 | max. 260 ms |
| Safety class | III |
| Degree of contamination (external, according to EN 60947-1) | 3 |
| | Monitoring output OUT |
| Output type | p-switching, short circuit-proof |
| Output voltage | 0.8 x UB … UB V DC |
| Switching current | max. 50 mA |
| | Safety outputs OA / OB |
| Output type | Semiconductor outputs, p-switching, short circuit-proof |
| rated conditional short-circuit current | 100 A |
| Discrepancy time | max. 10 ms |
| Output voltage | |
| LOW U(OA,OB) | 0 … 1 V DC |
| HIGH U(OA,OB) | UB-1.5V … UB V DC |
| Switching current | |
| per safety output | 1 … 150 mA |
| Off-state current Ir | max. 0.25 mA |
| Test pulses | max. 0.3 ms |
| Test pulse interval | min. 100 ms |
Mechanical values and environment
| | |
| --- | --- |
| Connection | Connecting cable PVC, length 10m |
| Degree of protection | IP67/IP69K |
| Ready delay | 0.5 s |
| Material | |
| Housing | Plastic, PBT |
| Dynamic bending radius | 10 x cable diameter |
| Static bending radius | 5 x cable diameter |
| Installation orientation | any |
| Switching frequency | max. 1 Hz |
| Tightening torque | |
| Fixing screws | max. 1 Nm |
| Mounting distance | |
| between 2 switches or 2 actuators | min. 400 mm |
| Mounting type | Surface mounting on metal |
| Shock and vibration resistance | according to EN IEC 60947-5-3 |
| Cable ambient temperature (dynamic) | 0 … +65 °C |
| Cable ambient temperature (static) | -40 … +65 °C |
Reliability values acc. to EN ISO 13849-1
| | |
| --- | --- |
| Mission time | 20 y |
| | Monitoring of the guard position |
| Category | 4 |
| Performance Level | PL e |
| PFHD | 1.8 x 10-9 |
Miscellaneous
| | |
| --- | --- |
| The following applies to the approval according to UL | Operation only with UL Class 2 power supply or equivalent measures |
In combination with actuator CES-A-BDN-06-104730
| | |
| --- | --- |
| Assured operating distances sao | min. 14 mm |
| Assured release distance sar | |
| in y direction | max. 60 mm |
| in x/z direction | max. 40 mm |
| Operating distance | 19 mm |
| Switching hysteresis | 1 … 2 mm |
In combination with actuator CES-A-BLN-R2-100776, CES-A-BLN-U2-103450, CES-A-BLN-L2-104510, CES-A-BLN-U2-112710
| | |
| --- | --- |
| Assured operating distances sao | min. 10 mm |
| Assured release distance sar | |
| in y direction | max. 60 mm |
| in x/z direction | max. 40 mm |
| Operating distance | 15 mm |
| Switching hysteresis | 1 … 2 mm |