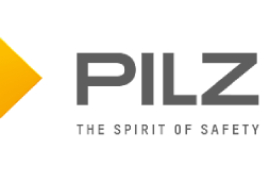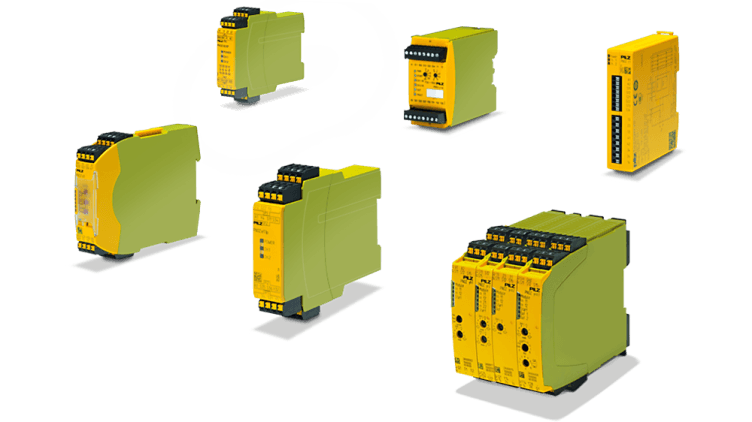 PILZ Safety relay/safety relays PNOZ
PNOZ – The optimum safety solution for each requirement
The safety relays PNOZ ensure the safety of various functions such as emergency stops, safety gates, light barriers, light curtains, two-hand controls, speed, and standstill. PNOZ safety relays are widely used and have proven their reliability in millions of applications worldwide. In 1987, Pilz made a breakthrough in safety technology by patenting the first-ever emergency stop relay designed for man and machine protection. Since then, PNOZ safety relays have become the world's most commonly used safety relays, and the brand is synonymous with the best in safety relays. The myPNOZ modular safety relay and the configurable small controller, PNOZmulti, are testaments to our continuous progressive development. Furthermore, PNOZmulti is a globally accepted safety standard for machines.
The new safety relay myPNOZ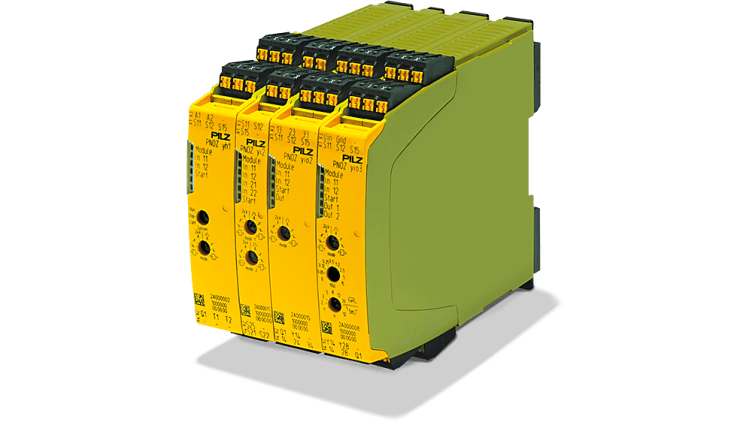 Tailored to your individual requirements and produced for you in batch size 1. You receive your safety relay myPNOZ pre-assembled, set up and tested. You just need to install it via plug-and-play. It couldn't be any simpler, could it?
Count on the standard in safety technology – Your benefits
International certification
High plant availability and short downtimes thanks to convenient diagnostic options on the device
Faster commissioning and simple wiring through units with plug-in terminals
Complete solutions comprising evaluation devices, compatible sensor technology and control and signal devices
Maximum safety, up to performance level "e" of EN ISO 13849-1 and SIL CL 3 of IEC 62061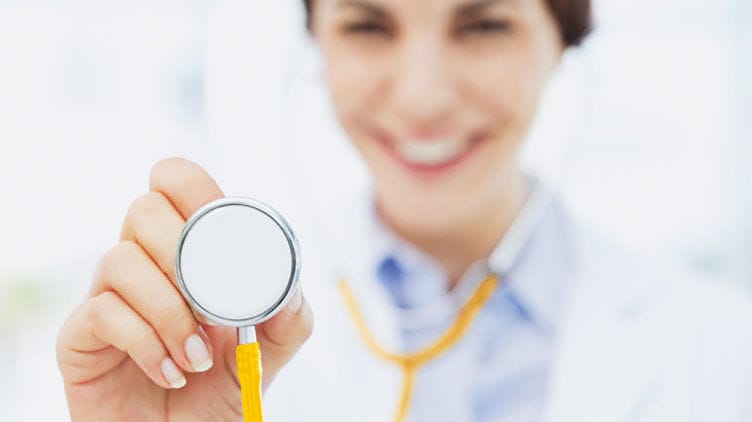 Decision-making support: How to find the right safety relay!
We are pleased to report that our modular safety relay, myPNOZ, is a valuable addition to our existing lineup of reliable safety relays. Not only is it straightforward to operate, but it is also conveniently pre-assembled for easy installation, allowing for optimal functionality. However, it is essential to consider when myPNOZ is suitable and when PNOZsigma may be the better option. To facilitate this decision-making process, we are happy to provide detailed information about the specifications and applications best suited for each product. Our commitment to providing you with the most appropriate safety solutions is of the utmost importance to us, and we are ready and willing to assist you in any way possible.
myPNOZ is the ideal solution if you: 
have to monitor up to 16 safe inputs in your plant; 
need a safety solution individually coordinated to your application; 
want to implement both AND and OR links; 
don't have time to learn to use a new software; 
are looking for a space-saving solution for your control cabinet;
also have to flexibly exchange modules following commissioning. 
If you only need to monitor one individual safety function such as an emergency stop, we recommend our classic safety relays PNOZsigma or PNOZ X.
If you have to monitor more than 16 safety inputs in a more complex way and need comprehensive diagnostics, we recommend using the configurable small controllers PNOZmulti. They can be freely configured using the configurator.